Doraandy is fan character.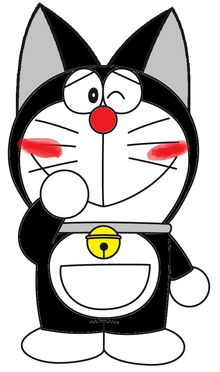 Bio
Doraandy is robot cat black, he's shy, and happy. If he meets a beautiful girl, then Doraandy is shy. He was of Indonesian state. he was afraid of thorns. He allergy is chalk smooth. Doraandy like cookies, and noodles. Doraandy is good dancing and singing (not a hobby), but he was shy.
Trivia
He's 10th character by Emilioalzamora20.
He was favorite songs is:

House of Fun by MADNESS
GIVE ME UP by LH MUSIC CREATION
KISS ME by Debbie scott
Ad blocker interference detected!
Wikia is a free-to-use site that makes money from advertising. We have a modified experience for viewers using ad blockers

Wikia is not accessible if you've made further modifications. Remove the custom ad blocker rule(s) and the page will load as expected.